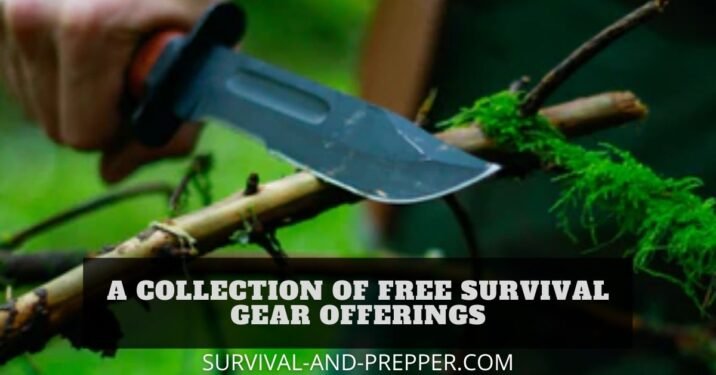 Free Survival Gear
Often times it can be difficult to choose where to start with your survival preparations. This can be caused by a variety of issues, things such as how much you can spend and the plethora of items to choose from complicate these decisions. Here are some free items that just require you to pay the shipping that can get your started. Either keep them for yourselves or order them for family members as gifts.
Why Prepping is important to you.
I have attempted to find some cheap or discounted options for you and list them all here. Some can be had for only the cost of shipping or simply entering in your email. Hopefully you find this list of free survival gear useful and can find something you can use. Now on to the gear!
Disclaimer – These items are not from Survival-and-Prepper and belong to their respective owners.
What should you do first in an emergency?
Check out my article on Magnifying glass fires and then get yours by just paying shipping.
Great EDC Flashlights small enough to be kept in your pocket, go bag or glove box to meet that need when its called upon.
This great para-cord bracelet comes complete with a fire starter flint and striker in the clasp. Grab one today for the boy scout or survivalist in your family.
6 Ways to purify Water you must know
Make sure every one knows where you stand. Show your support for the country.
Thanks for checking out our list of free survival gear. Hopefully you found something useful and you will check back often. Another item that I strongly suggest if you are going to be frequenting the wilderness on your on is a PLB or personal locator beacon. These are similar to a GPS but can call for help using satellite service giving them a signal in nearly every part of the world.