The Goplus Outdoor 3 Burner Stove Review
Summary of the Goplus Outdoor 3 Burner Stove Review
8.5 OUT OF 10
Value to Price indicates how I feel the product rates compared to its cost and other similar items.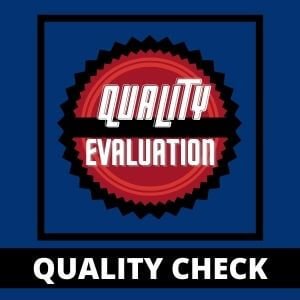 8 OUT OF 10
Quality Check is where I rate the materials and workmanship of the product. This largely effects the product life.
7 OUT OF 10
Overall Use is the examination of how the item works, and if it performs as expected for the task at hand.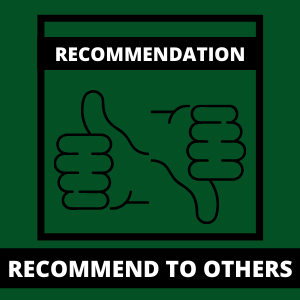 8.5 OUT OF 10
Recommend to others obvious is how I rate whether I would recommend this to friends or family.
The Goplus Outdoor Camping stove with three burners is an excellent choice for a budget priced burner setup.
Featuring three large cast iron burners and a large stable stand this particular model can easily support turkey fryers or low country boils. 
For ease of use the Goplus Outdoor 3 Burner Stove features a preassembled main unit complete with burners, and fuel line already assembled. All you need to do is attach the legs which quickly snap in place and are held on with hand threaded screws. 
The main draw backs from my stand point were the lack of wind screens and a self igniter. Use care in the selection of pots for this stove, some smaller pots meant for normal household use may be damaged by the extreme heat of this model. 
However, for the price this is a very good buy for a stove of this size. 
PROS
High output heat with three burners capable of a total output of 225,000 BTU. In comparison the average home gas stove produces between 7,000 and 12,000 BTU per burner.
The open design of the stove will allow any spilled food to drop through to the ground below, additionally the parts are powder coated assisting in the ease of cleanup.
 Heavy duty cast iron design features removable legs allowing it to be transported from one location to another with greater ease. 
 Uses propane tanks ranging from 3 to 20 gallons in size ensuring plenty of fuel throughout your cooking process.
 
CONS
Some people complain about its base height. However, coming in at 28.5 inches tall it is a bit shorter than some of the other models tested.
Heavy winds can blow the flames out if they are turned down low for simmer since there is no wind shielding.
Like the Camp Chef Explorer this model does not feature an auto igniter, so a grill lighter is recommended. 
 Due to the large size this camp stove is not safe to use inside in cases of power outages or other emergencies. (Check our guide here for some safer alternatives.)
What Should You Look for in a Large Group Camp Stove
Intended for larger gatherings a group camp stove should be high output, durable, easy to move and with a large fuel supply.
A large camp stove is best suited for cooking large meals for gatherings. Due to its size it is generally not appropriate for smaller groups of only 1-4 people. However, they are great additions to bar-b-q grills and smokers when you want large quantities of side items. 
When looking for a cooker of this type, you want to make sure that it has solid construction, ample fuel supply and capable burners.
In regards to capable burners you are looking for a burner able to provide multiple levels of heat. A wide variety from being able to boil the water and then maintain a low simmer is desired. You also want to ensure that pot support above the burner fits your desired pot size. 
Additional features such as wind guards and built in igniters are great features to have. Pay close attention to the grates that support your pots and ensure they are appropriately sized for your needs. It may be necessary to purchase a topper otherwise.
An additional consideration is the weight of the stove as well as portability. 
How Does the GoPlus Outdoor 3 Burner Stove Fulfill That Need
Large camp stoves are intended for bigger gatherings. The Goplus 3 Burner Outdoor stove does not disappoint in this area. With a total top surface of 17.5 by 34 inches you can easily fit the pots you need on top. 
With 225,000 BTU this cooker is more than capable of providing the heat you need for a turkey fry, low country boil or even home brewing.
Since the cooking area is divided by three burners instead of the two seen in some other designs, this stove is more suited towards multiple side items as opposed to larger single dishes. Though you could still use two pots for double the portions if you only wanted one of a specific combo. 
It is important to note here that the burner outputs are around 75,000 BTU. This means that you should be using specialized pots made of thicker metals. It is likely that if you turn these burners all the way up they could damage your normal household pots. 
The GoPlus Outdoor Stove features removable cast iron legs that are secured in place with thumb screws. This allows quick and easy disassembly of the stove and at only 33lbs this is one of the lighter models of this size. 
In my opinion the main draw backs with this stove, were the lack a wind shield and no self igniter.
The failure to include a wind shield in the design creates some issues in moderate winds. Though I should note that this wind issue is only apparent when the burners are turned down to simmer. They have no trouble remaining lit at higher settings. 
At least one of the reviews on Amazon indicated that they had issues with the control knob falling off, and that they secured it with some superglue. However, I did not have any issues with the model I tested nor did it appear loose, when I tugged on it. It is possible to pull it off if some pressure is applied, similar to the knobs on a gas stove. 
Three Alternative Options​
Featuring 2 double burners with a heat output 30,000 BTU per burner this stove is Ideal for cooking large meals outdoors. Check out our review of this stove. 
The Happygrill Outdoor Stove Features one single burner with a ultrahigh 100,000 BTU output. Perfect for those one pot meals such as a Low Country Boil
A Cadillac compared to the other options. The Outland features foldable sides, and a rolling design making it easy to move the 57lbs. With additional side trays, self igniter and powder coated exterior this one is sure to please.